Course Duration for Microsoft Excel 2010 Training : 3 full days (8:45 am to 5:45 pm)

Singaporeans  above 25 years can use their SkillsFuture Credits for this training course. Contact us for more information on how to apply for this SkillsFuture Grant.


Up to 95% WSQ Funding + Absentee Payroll is available for Singaporeans & PRs .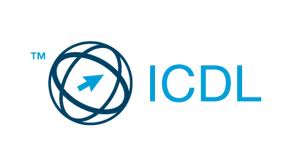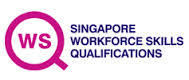 Call (65) 6252-5033 for Details.

Learners' Profile:
Any learner with a basic proficiency in reading, writing, and understanding English can pick up the Advanced Spreadsheet Skills.
We look for participants with Secondary education as a per-requisite
Participants should have completed the Basic Excel training, or demonstrate the basic proficiency in using Spreadsheets – things like basic formatting, copying cells, opening spreadsheets, moving, renaming sheets, writing simple formulas to do basic arithmetic.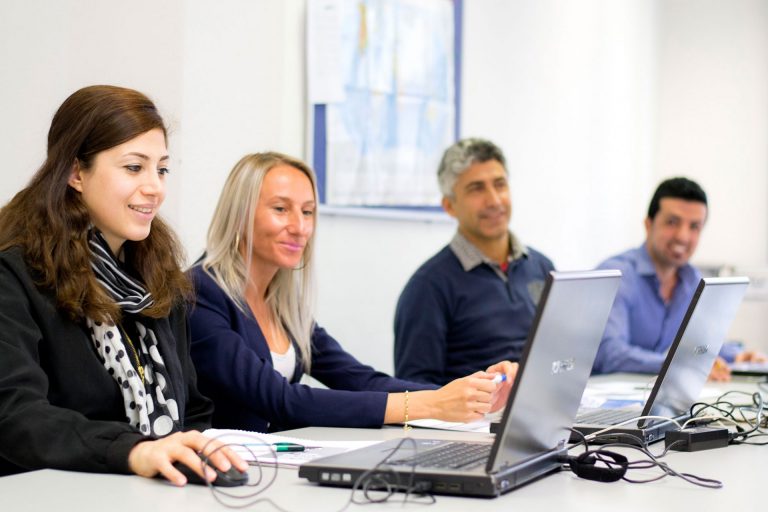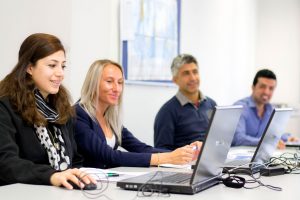 Certification: Upon completion, you will attain the internationally recognized ICDL Certificate in Mastering Excel 2010.
Course Objectives: This training is a high-level certification program which will bring your Excel 2010 skills to an Expert Level. Upon completion, you will master the more advanced functions of Excel, and be able to produce more sophisticated reports, perform complex mathematical calculations, saving time & improving productivity.
This module is a high-level certification programme which presents candidates with the opportunity to bring their spreadsheet skills to an expert level. Completion of this module will enable candidates to master the more advanced functions of spreadsheet applications, enabling them to produce more sophisticated reports, and to perform complex mathematical and statistical calculations, thus saving time and improving productivity in the completion of tasks. – See more at: https://www.icdlasia.org/index.jsp?p=143&n=145#sthash.JqwyYjtA.dpuf
Course Duration: 3 Full Days
Advanced Excel 2010 Certification: Course Outline
Module 1: Advanced Formatting in


Cells & Worksheets
Transposing Cells
Copying & Moving Sheets

Module 2: Advanced Functions & Formulas

Additional Useful Functions & Formulas
Date & Time Functions
Lookup (Vlookup, Hlookup)
Financial Functions
Database Functions
Nested Functions

Module 3: Charts

Creating & Formatting Charts
Line Charts
Column Charts
Inserting Images in Charts
Creating Combination Charts in Excel

Module 4: Data Analysis With Excel


Using Tables
Sorting and Filtering
Scenario Analysis using Excel
Analysis with Data Tables
Creating Outlines

Module 5: Pivot Table Analysis


Creating Pivot Tables
Filtering Pivot Data
Automatic & Manual Grouping of Pivot
Sorting Data in Pivot Tables
Summarizing Information With Pivots

Module 6: Validating and Auditing

Validating & Auditing Data

Module 7: Enhancing Your Productivity

Naming Cells
Benefits of Using Paste Special
Sorting Multiple Columns
Creating Custom Lists & Sorts
Custom Auto Filtering Techniques
Advanced Filtering of Data
Adding Sub-Totals

Module 8: Making Use of Templates

Expanding on  in-built Templates

Module 9: Linking, Embedding & Importing Data


Working With Multiple Sheets, Workbooks
Automation
Importing Delimited Data
Embedding Hyperlinks
Link to Microsoft Word
Embed Excel Data in Microsoft Word

Module 10: Collaborative Editing

Tracking and Reviewing
Security
Protection of Cells, Worksheets
Sharing of Workbooks

Advanced Excel 2010 Training at Intellisoft
How to Register: Simply fill this Online Registration Form. The Intellisoft Training Officer will get in touch with you to confirm your seat shortly. You can call at at +65 6252-5033 if you have any questions.
Do You Have Any Questions
on Course Fee, WSQ Grant or Funding?



Ask Us. We'll be happy to assist you.



Our Participants says:
Able to produce budget templates & presentations in short time using dynamic charts and graphs.
– Anita
This training will allow me to manage macro functions better and save time also. – Infineon
Excel training will enhance my ability to analyse large amount of data with powerful filtering and sorting. – Joyce
Clear instructions by the trainer and course material were the added advantage of the training. – Sony