WHAT IS IT?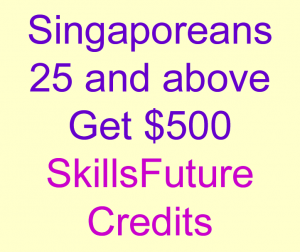 The SkillsFuture Mid-Career Enhanced Subsidy (MCES) supports and encourages lifelong learning and helps Singaporeans stay responsive to the changes in work industry.
The mid-career individuals may face greater challenges in undertaking trainings. So to ease these problems, the Government has implemented a programme to encourage mid-career Singaporeans to upskill and reskill themselves.
WHO IS IT FOR?
The SkillsFuture Mid-Career Enhanced Subsidy (MCES) is for Singaporeans aged 40 years old and above.
HOW DOES IT WORK / HOW WILL I BENEFIT?
Eligible individuals will receive higher subsidies of up to 90% of course fees capped at S$25/training hour for over 8,000 SSG-supported courses with effect from 1 October, 2015.
HOW DO I APPLY?
For SSG-supported programmes commencing from 1 October 2015, individuals may enrol directly with Intellisoft Training Pte Ltd. You will only need to pay the nett fee after subsidy.
WSQ FUNDED COURSES FROM INTELLISOFT TRAINING

PROCEDURE FOR INDIVIDUALS APPLYING UNDER MCES FUNDING
STEP 1: Simply register for any course at the Intellisoft Training website. You will receive a Registration Confirmation Email from Intellisoft.
STEP 2: Print the enrollment confirmation, and visit Intellisoft Training Pte Ltd  office with your NRIC for enrollment in the training program.
STEP 3: We will assist you to enroll for the Training Grant with SSG.
STEP 4: Intellisoft Training will send you the training confirmation, venue details, and invoice for the balance Course Fees. Make the Payment and Attend the Training. That's all!
If you have any questions, feel free to contact us.