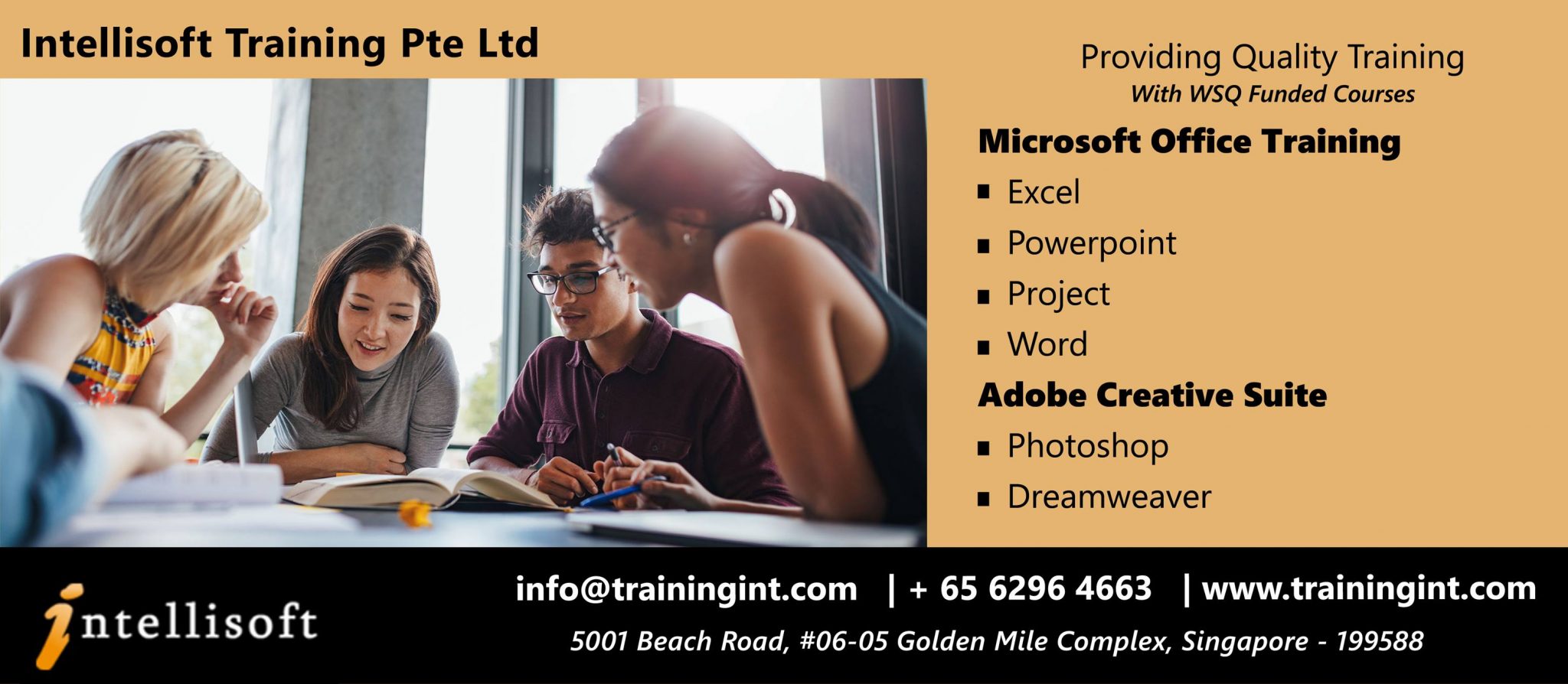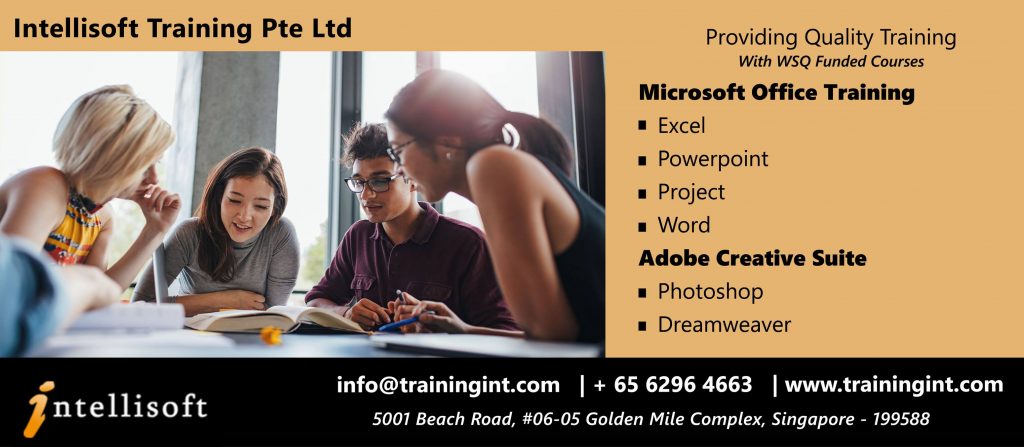 Intellisoft Training is an Approved Training Provider (ATO) with SSG & SkillsFuture Singapore.
At Intellisoft, we provide SSG Funded WSQ training in Singapore. You can also benefit from Corporate Training  on Microsoft Excel, PowerPoint, Word at our office or yours.
Company sponsored Singaporeans & Permanent Residents can also benefit from the generous WSQ funding provided by the SkillsFuture Singapore (SSG) for training employees to improve productivity and efficiency.
Companies can also benefit from the Absentee Payroll, and the SFEC grants, subject to eligibility.
Intellisoft Training is conveniently located at Middle Road, near Bugis, Bencoolen & Rochor MRT stations  in the Singapore city center.
You can reach Intellisoft Training via MRT, Bus (56, 980, 131, 166, 197, 502, 857B), OR drive to Fortune Centre in Singapore.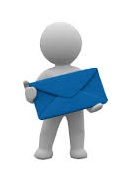 Intellisoft Training Pte. Ltd.
190 Middle Road,
#10-08 Fortune Centre,
Singapore 188979
Telephone: +65 6252-5033
Monday – Friday 8:30am – 6:00pm
Saturday 8:30am – 1:00pm
Email  : info@trainingint.com | Web : https://www.trainingint.com/
The Intellisoft Training Advantage:
Intellisoft has been training in _Singapore since 2003. We are the leading ATO appointed by ICDL Asia & SSG for Adobe, Web Design, Digital Marketing Training, Microsoft, Python Training Course & Power BI training in Singapore.
You get time-tested proven methodology for training adults. Our expert and certified trainers have, over 25+ years of experience on average. Our trainers are passionate about coaching you and your team members and employees with the key skills essential in the workplace.
Why You Should Choose Intellisoft Training As Your Training Partner
Intellisoft takes care of you, and your training needs. We want to ensure you and your employees learn the important skills easily.
All of our training come with
Expert Trainers, ACTA-certified & industry gurus, 
Huge number of Courses for almost every need
Well-structured Training Curriculum, certified by ICDL Asia & Approved by the Singapore Government.
Step by Step Exercises for each topic
Guided Coaching throughout the training
Written Steps that you can use on your own
Short lessons with multiple breaks throughout the day
Convenient location, right in the middle of the city, in the heart of Singapore
Well connected by Bus, Train, Taxis
Ample food choices – Chinese, Malay, Thai, Western, and Indian to name a few.
We also provide WSQ Funded Training Courses in Singapore for the following topics:
Microsoft Excel Training – at Basic & Advanced Levels,
Microsoft Word Training – at Basic & Advanced Levels,
Microsoft PowerPoint Training – at Basic & Advanced Levels,
Microsoft Project Training,
Data Analytics Training using Microsoft Excel & Microsoft Power BI for analyzing & presenting,
Python Programming Training,
Adobe Photoshop Certification in Image Editing,
Adobe Dreamweaver Certification in Web Editing,
Digital Marketing Certification for Promoting Your Business Using Facebook, YouTube & Email Marketing,
Web Design With WordPress,
Cloud Computing,
Internet of Things,
Communication Skills to Improve Your Communication & Confidence,
Presentation Skills To Make Killer Presentations,
Social Media Marketing Training To Create a Great Outreach Strategy & Use Facebook Marketing & Social Media Advertisements.
All of these training courses lead to industry certifications, which are recognized world wide, and by the Singapore employers and even the Singapore government for key job skills.
Intellisoft provides short certification courses of 2-3 day duration for companies and individuals – Singaporeans, PRs and foreigners.
Choose Intellisoft Training As Your Training Partner To Improve Your Job & Career Options
What are you waiting for? Contact us for a no-obligation discussion on how you can benefit from government grants to enhance your career and move into the fast lane. You and your company, both will benefit from this partnership.