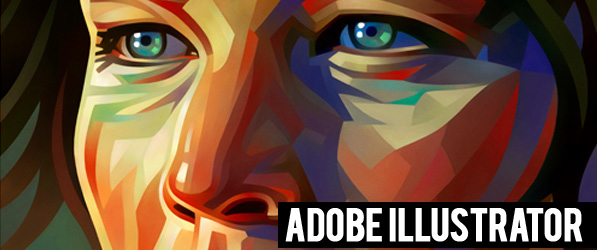 Course Duration for Adobe Illustrator Training in Singapore: 2 Full Days
Individual Singaporeans (aged 25 & above) can apply for SkillsFuture grant to pay for this Illustrator training. WSQ GRANT IS NOT AVAILABLE FOR THIS COURSE.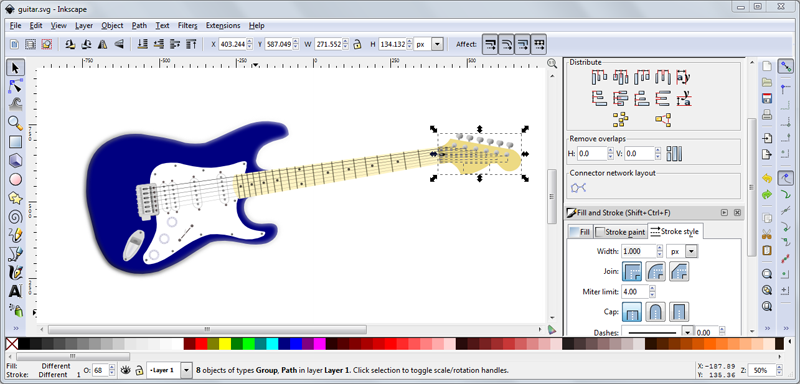 Call (65) 6296-4663 for Details.  


Adobe Illustrator Training in Singapore: Course Overview – SkillsFuture & UTAP Eligible Training!
Course Duration:  2 Days (9am TO 5pm)
Prerequisites for Adobe Illustrator Training: No prior knowledge of Adobe Illustrator is required to take this course. Some experience with the software would be advantageous.
Adobe Illustrator Training in Singapore: Course Outline
Module 1: The Work Area

Vector Graphic concepts
Navigating the new Dark CS6 interface
Defining an Illustrator document
Managing artboards
Using Guides, Smart Guides & Grids

Module 2: Drawing

Creating basic shapes
Using the Drawing Modes
Drawing Paths
Using the Width tool
Complex Shapes: using Pathfinder & Shape Builder
Creating & modifying blends

Module 3: Manipulating Artwork

Modifying object properties
Selection techniques
Aligning & distributing objects
Grouping & arranging objects

Module 4: Layers

Working with Layers & the Layers Panel
Creating layers & sublayers
Manipulating layers: selecting, moving, viewing, locking, merging, duplicating
Creating Clipping & Opacity masks
Isolation

Module 5: Colour

Understanding Colour
Working with Colour
Patterns
Editor
Using Live Paint

Module 6: Typography

Creating Type
Formatting
OpenType
Type effects
Converting text to outlines

Module 7: Brushes

Applying & removing brush strokes
Using Illustrator's preset Brushes
Defining brush options
Drawing with the Blob Brush
Creating custom brushes: Art, Pattern, Calligraphy, Bristle & Scatter

Module 8: Effects & Attributes

Effects
Appearance
Graphic Styles
Creating & saving graphic styles
Modifying the style

Module 9: Perspective Drawing

Understanding Perspective
Placing & editing a Perspective Grid
Drawing in Perspective
Placing symbols in Perspective

Module 10: Symbolism

Illustrator's symbol libraries
Working with Symbols
Using the Symbolism tools
Mapping a symbol to 3D artwork
Symbols and Flash integration

Module 11: Illustrator & Beyond

Bridge & Illustrator
Working with Photoshop
Layered files to Flash animations
Creating web graphics
Creating & Setting PDF Files
Illustrator with InDesign & Muse

Adobe Illustrator 2 days workshop @Intellisoft
For those interested in learning
Image Editing & Web Editing,
you can opt for
Photoshop
training &
Dreamweaver
training
.
Do note that Photoshop & Dreamweaver trainings are
certification courses. And, WSQ Funding available for these practical training workshops.
How To Register For Adobe Illustrator Training in Singapore (SkillsFuture & UTAP Eligible Training):
Simply fill this Online Registration Form. Once we receive your registration successfully, our Intellisoft Training Coordinator will get in touch with you. We will update you on the next steps. You can call us at +65 6296-4663 if you have any questions.
Do You Have Any Questions
on Course Fee, WSQ Grant or Funding?



Ask Us. We'll be happy to assist you.



Our Participants says:
Instructor is friendly, knowledgeable, patient & experienced. There are many things for us to play around in the Adobe Illustrator training program. Editing using Illustrator (colour, graphics, lines and shape editing) will help me at workplace. –  Republic Polytechnic
I found the gradient tool, typography and the reflect tool of Illustrator quite interesting to use. Instructor was very friendly and went through the lesson according to our level of understanding. – Panasonic
I like the Adobe Illustrator exercises given were related to the type of tool used & the functions. The different uses of functions on one single object was most applicable and useful. Well organized workshop. – Pizza Hut
The Adobe Illustrator Training in Singapore is detailed, full day program, goes through the basics of the Adobe Illustrator software. It is  fascinating how Adobe Illustrator can enable us to do so many things. – Watami Food
See how I helped my friend Mark in improving his Excel productivity – reduce errors, and come back on time for our jog…
All Adobe training courses come with a detailed step-by-step training approach & a laptop is provided for your learning purpose in the adobe Illustrator training class at Intellisoft Training in Singapore.

If you need the Adobe Illustrator Software,