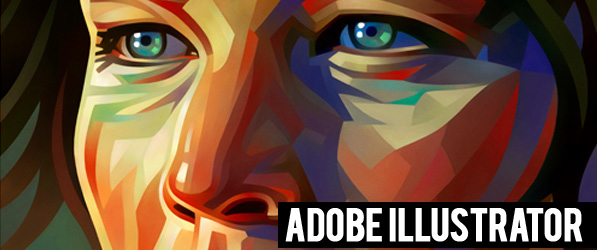 Course Duration for Adobe Illustrator  Training : 2 days
WSQ GRANT IS NOT AVAILABLE FOR THIS COURSE.
Individual Singaporeans (aged 25 & above) can apply for SkillsFuture grant to pay for this Illustrator training.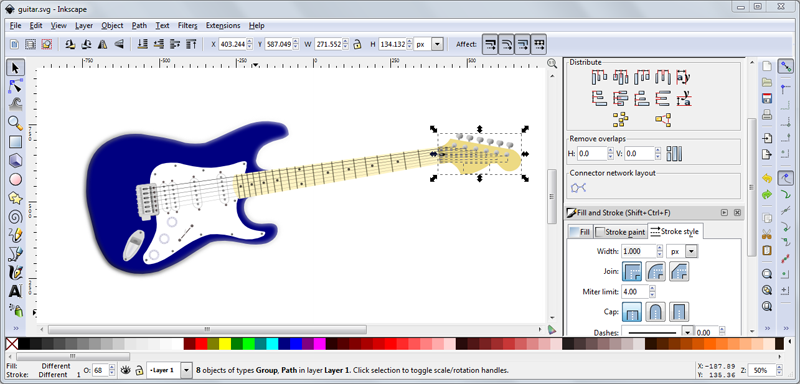 Call (65) 6296-4663 for Details.  


Course Overview
Course Duration :  2 Days (9 am – 5 pm)
Prerequisites : No prior knowledge of Adobe Illustrator is required to take this course. Some experience with the software would be advantageous.
Course Outline
Module 1: The Work Area

Vector Graphic concepts
Navigating the new Dark CS6 interface
Defining an Illustrator document
Managing artboards
Using Guides, Smart Guides & Grids

Module 2: Drawing

Creating basic shapes
Using the Drawing Modes
Drawing Paths
Using the Width tool
Complex Shapes: using Pathfinder & Shape Builder
Creating & modifying blends

Module 3: Manipulating Artwork

Modifying object properties
Selection techniques
Aligning & distributing objects
Grouping & arranging objects

Module 4: Layers

Working with Layers & the Layers Panel
Creating layers & sublayers
Manipulating layers: selecting, moving, viewing, locking, merging, duplicating
Creating Clipping & Opacity masks
Isolation

Module 5: Colour

Understanding Colour
Working with Colour
Patterns
Editor
Using Live Paint

Module 6: Typography

Creating Type
Formatting
OpenType
Type effects
Converting text to outlines

Module 7: Brushes

Applying & removing brush strokes
Using Illustrator's preset Brushes
Defining brush options
Drawing with the Blob Brush
Creating custom brushes: Art, Pattern, Calligraphy, Bristle & Scatter

Module 8: Effects & Attributes

Effects
Appearance
Graphic Styles
Creating & saving graphic styles
Modifying the style

Module 9: Perspective Drawing

Understanding Perspective
Placing & editing a Perspective Grid
Drawing in Perspective
Placing symbols in Perspective

Module 10: Symbolism

Illustrator's symbol libraries
Working with Symbols
Using the Symbolism tools
Mapping a symbol to 3D artwork
Symbols and Flash integration

Module 11: Illustrator & Beyond

Bridge & Illustrator
Working with Photoshop
Layered files to Flash animations
Creating web graphics
Creating & Setting PDF Files
Illustrator with InDesign & Muse

Adobe Illustrator 2 days workshop @Intellisoft
For those interested in learning
Image Editing & Web Editing,
you can opt for
Photoshop
training &
Dreamweaver
training
.
Do note that these are
certification courses, WSQ Funding available for these practical training workshops.
How to Register: Simply fill this Online Registration Form. The Intellisoft Training Officer will get in touch with you to confirm your seat shortly. You can call us at +65 6296-4663 if you have any questions.

Do You Have Any Questions
On Course Fee, WSQ Grant or Funding?



Ask Us. We'll be happy to assist you.



Our Participants says:
Instructor is friendly, knowledgeable, patient & experienced. There are many things for us to play around in the program. Editing using illustrator (colour, graphics, lines and shape editing) will help me at workplace. –  Republic Polytechnic
I found the gradient tool, typography and the reflect tool interesting. Instructor was very friendly and went through the lesson according to our level of understanding. – Panasonic
I like the exercises given related to the type of tool used & the functions. The different uses of different functions on one single object. Well organized workshop. – Pizza Hut
Workshop is detailed, full day program, goes through the basics of software. I found it fascinating how Adobe Illustrator enables one to do so many things. – Watami Food
See how I helped my friend Mark in improving his Excel productivity – reduce errors, and come back on time for our jog…
All Adobe training courses come with a detailed step-by-step training approach & a laptop is provided for your learning purpose in the adobe training class at Intellisoft Training in Singapore.

If you need the Adobe Illustrator Software,