Organizations have unique culture, training needs and requirements at different times. Most of the time, it is not possible to send the entire team to public classes, and public class training agenda may not suit your organizational needs.
The best approach is to offer custom, in-house corporate training to your staff. It will be more topical, timely, and address your HR and Trainings needs of your organization.
Custom Corporate Training saves time, is more efficient, and is more cost effective. What's more, you can schedule it to suit the timing and availability, where most of the staff members can make it easily.
Further, you can go for Certification Exam, or decide not to take the exam. We have all the options available for you.
What do we offer?
We offer comprehensive training on a wide variety of IT & Office Productivity. If you have a group of 8 or more participants, we can tailor make an in-house training program for your needs, based on the requirements of the target audience, their background, and the available time.
Our experienced and professional trainers have provided custom training to Ministries and several MNC & local companies and organizations like Standard Chartered Bank, Canon, LTA, ITE, Rockwell Automation, Kuehne + Nagel, McDermott, Schneider Electric    etc. in Singapore, Malaysia, Indonesia, Dubai, Egypt, Zimbabwe to name a few.
Simply contact Kamini to discuss your unique requirements. You can also send an email to us with the following information: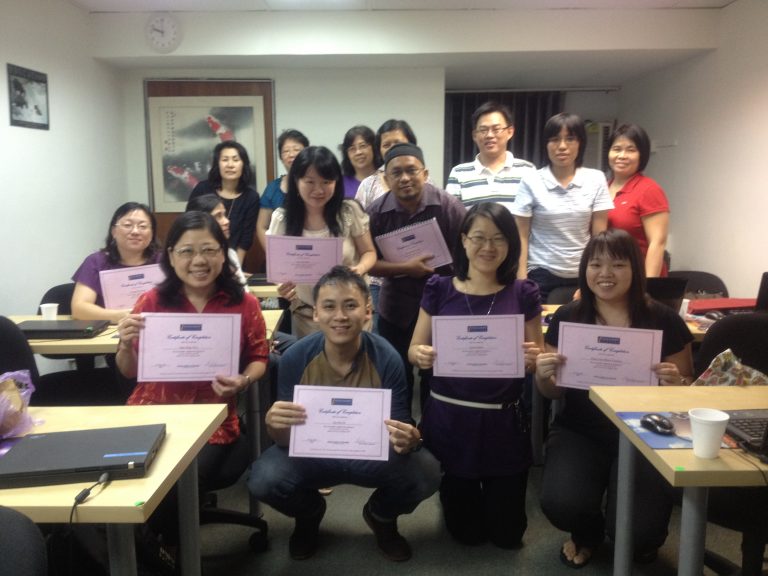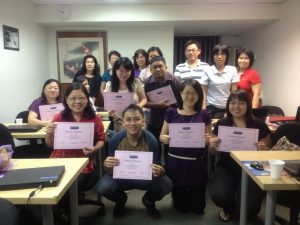 A. Company Name:
B. Contact Person:
C. Contact Telephone:
D. Contact Email:
F. Training Needs:
G. Preferred Date:
H. In-House at your office, or at Intellisoft Training Room:
I. Version of Software used:
J. Do the participants have laptops to use in the training?
Email this to us, and we will get back to you within 1 business day.
You can also contact Kamini at +65-9066-9991 or Email to Kamini (kamini@intellisoft.com.sg) for your Corporate Training Requests.
Intellisoft Training