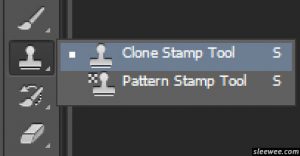 Now that we've covered the common Adobe Photoshop tricks like How to Remove the Background from any image, and Why you should learn Photoshop, it is time to learn the more advanced tools within Adobe Photoshop.
The clone Stamp tool is used to create a copy of an existing area quickly, and past it in another area. It copies pixel values from one place at a  time and applies them at another place.
The Clone Stamp takes the pixels from a source layer and applies the sampled pixel values to a target layer; the target layer can be the same layer or a different layer in the same composition. This gives you greater flexibility in creating photomontages, and in creating special effect images.

To create a Clone, we must first decide two things: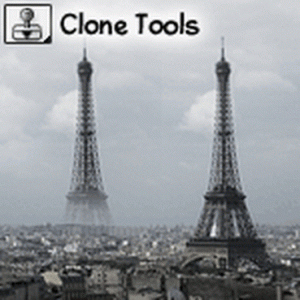 1. Where we want to replace the pixels (target area), &
2. From where we should take the pixels (source area).
Here's a Step by Step Approach to Using the Clone Stamp Tool in Photoshop
First of all, select the Clone Stamp Tool from the toolbar on the left side of your screen.
Then set the brush size and hardness.
Put the cursor in the area where we want to duplicate the pixels.
Select the source area, Press the Alt key and move the cursor to the location where we want to take pixels from the source area. Click the mouse in that location.
Release the Alt key & move the mouse back to the original location.
Press the mouse button and paint in the target location.
Watch this video on the steps required to Clone an image in Photoshop.


I hope you like the video and the technique. You can also check out our other Photoshop tips like removing the red-eye effect from your photos and making them shine.
If you want more useful tips and videos on Adobe Photoshop, simply like this video, and like the Intellisoft Page on Facebook. We will keep sending you the videos as we record them.
If you want to attend Photoshop Training in Singapore, you can visit the Adobe Photoshop Certification Training and avail Government Grants for Adobe Photoshop in Singapore.
If you have any questions on the videos or a problem you are facing with Adobe Photoshop, you can email them to us, and we will be glad to answer your queries in our future videos.
Thanks.
Cheers,
Vinai Prakash,
Founder & Principal Trainer at Intellisoft Training Pte Ltd.
We are an Authorized Training Organization by the SkillsFuture Singapore