Course Duration for Microsoft Project Training : 2 full days (8:45 am to 5:45 pm)

Singaporeans  above 25 years can use their SkillsFuture Credits for this training course. Contact us for more information on how to apply for this SkillsFuture Grant.


WSQ funding is available to Singapore Companies (For company sponsored candidates). Call (65) 6252-5033 for Details.
Course Overview of Microsoft Project Certification Training in Singapore
Course Duration: 2 Days
Target Audience: Beginner and Professional are welcome to join the course. Those with project management background will have an advantage but not a must.
Prerequisites: Need to possess the knowledge of basic PC skills.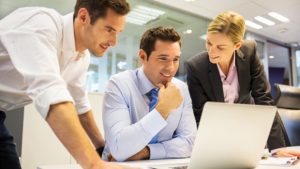 Learners' Profile for ICDL Project Training:
Any learner with a basic proficiency in reading, writing, and understanding English can pick up the   Microsoft Project 2013.
We look for participants with Secondary education as a per-requisite
Participants should have completed the Basic PC Skills training, and basic knowledge of managing projects.
Certification: Successful trainees will receive the internationally recognized ICDL Certificate upon completion of the course. This certificate is administered by ICDL Singapore. This is a joint certification between SSG and ICDL Singapore. Student must take a 60 minutes online assessment at the end of the course.
Objectives of WSQ Microsoft Project Course:
Understand the key concepts relating to managing projects.
Use Microsoft Project to create a new project and maintain an existing project.
Create and schedule tasks; add project constraints and deadlines.
Assign costs; create and assign resources to tasks.
View the critical path, monitor progress, and reschedule work.
Prepare and print outputs, including charts and reports.

Microsoft Project training in Singapore @Intellisoft
Benefits of Project Training:
Covers the key skills needed to use project planning applications.
Certifies best practice in effective project planning with Microsoft Project.
Improve productivity and efficiency of the Project Manager & Project Team with Quicker Decision Making with Useful, Meaningful Reports.
Course Outline: Microsoft Project Course leading to ICDL Certification
Module 1: Project Management Tools

Module 2: Project Creation

Working with Projects
Starting a New Project

Module 3: Tasks

Creating Tasks
Scheduling and relationships
Constraints and Deadlines
Notes, Hyperlinks

Module 4: Resources and Costs

Module 5: Project Monitoring

Critical path
Monitoring Progress and Rescheduling

Module 6: Prepare Outputs
How to Register: Simply fill this Online Registration Form. The Intellisoft Training Officer will get in touch with you to confirm your seat shortly. You can call at at +65 6252-5033 if you have any questions.

Do You Have Any Questions
on Course Fee, WSQ Grant or Funding?



Ask Us. We'll be happy to assist you.



Our Participants says:
Interesting training program. Very knowledgeable trainer. Outstanding teaching approach. – Khoo Lee
Practical hands-on training program. Critical Path, Subtasks & Relationships on tasks are the most interesting topics of this program. – Kunal
I like this training because of very patient & understanding trainer. He was able to clear the topic very well with relevant examples & exercises. – Lim Chin
After this training i understand more about the Project. It is applicable to my project. Training material is sufficient. – Maria Christina
Very cooperative and helpful staff members. Sufficient break time provided during training. Practical exercises helped a lot to understand the topic well. – Cunha Da
Use WSQ Funding, SkillsFuture, SFEC Funding to Master Microsoft Project and Be Certified Project Manager in Singapore