Learn Facebook Marketing in Singapore To Grow Your Brand, Generate Leads & Convert to Sales
Facebook Marketing Courses with 90% Funding in SingaporeMost traditional businesses and start-ups are shy of using Digital Marketing.
Are you Guilty of These Reasons to Avoid Facebook Marketing?
Not sure about the difference between a personal Facebook profile and Facebook For Business Page?
Not sure about what to post? You think that you have nothing noteworthy to say.
Not sure how often to post on Facebook?
No time to post on social media as you are busy setting up a business?
Afraid of the new technology and are ashamed to admit it?
DIGITAL MARKETING IS QUITE EASY
Newbies of all ages are using it to their own advantage. They are able to generate leads for no cost. They are able to market better, save costs on printing and distribution of flyers or brochures, and are able to generate more sales with a higher profit margin in a short time.
YOU CAN DO IT TOO
It is quite simple to pick up Digital Marketing. You can start with Facebook, and then move on to Instagram, YouTube, LinkedIn, Email Marketing, your own Website, and then apply SEO, Google Analytics etc. to your advantage.
Learn Facebook Marketing & Benefits of Digital Marketing 
Laser Targeting
There are billions of users on Facebook. But everyone is not your target market. You can pick and laser target your audience with a high accuracy. You can find people looking for your products and services and offer them what they want.
Some specific targets are: working women below 40, people interested in Golf or Computers or Books or Movies or Programming or Phones etc. Once you find your target audience, you can then build brand awareness, nurture the leads, and get them interested in your products.
Cost Savings:
Traditional marketing meant advertising in newspapers, printing expensive color brochures, marketing collateral, and spending thousands of dollars in distribution. And you don't even get to know how many people got it, read it or bought based on it.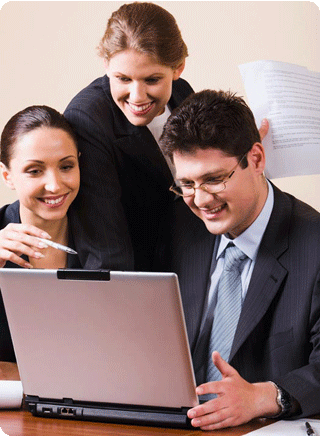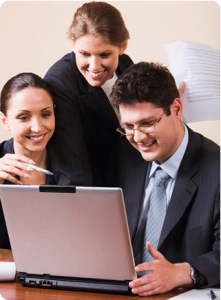 With Digital Marketing, you save the entire cost of printing and advertising. Plus, you can measure everything – How many people reached, how many engaged, how many clicked, and how many bought. This gives a very clear picture of the ROI and you can see the tremendous cost savings.
Speed To Market
For new product launches, and enhancements to current services, you must wait for the marketing to print new brochures, or update the website, which would take forever. With Facebook, you can immediately react to the market, and broadcast your new products to your fans and prospects in no time.
And there is a higher chance of being seen now. Newspaper readership is decreasing. But online, people are spending more and more time, with Facebook topping the charts for the maximum time spent online.
Higher Profits
When you generate direct sales, you do not need to pay for the intermediaries – no distributors, no middlemen, no money lost on commissions. You make 100% of the profits. Plus you build direct interaction with the clients too. Higher profits help you maximize your business for a long time.
Better Supply Chain
For small and medium companies, the cost of storage in warehouses is extremely expensive. You can improve your supply and demand with a direct pulse on the market – what is selling and what is not. So you don't have to stock so much inventory beforehand. Only keep the required stock and save on any overstock sales.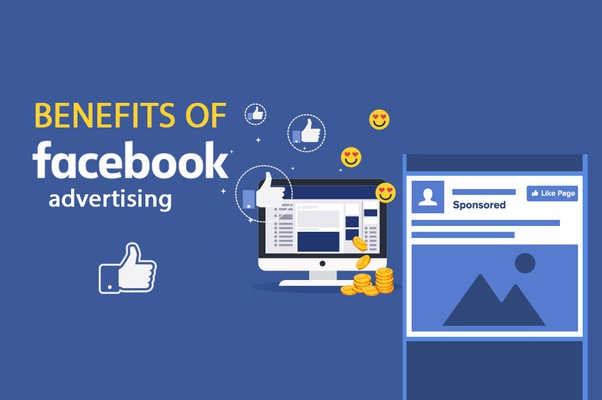 How To Grow Your Brand: A Real Case Study
HOW ZARA MAXIMIZED PROFITS WITH ONLINE MARKETING & REDUCED STOCK INVENTORIES
A case study of how Zara implemented Digital Marketing to Grow their Brand, Maximize their profits, Reduce supply chain issues, and Eliminate Overstock is covered in detail in our Digital Marketing workshop. It has great learning points that can be applied to the social media platform by any business.
Learn Facebook Marketing in Singapore at Intellisoft Training
WANT TO LEARN DIGITAL MARKETING FROM THE BEGINING?
Make sure you learn the basics of Facebook Marketing, and have  a strong foundation to achieve better results.
Our SEO & Social Media Expert Trainers will guide you, step-by-step, in setting up your Business Facebook Page correctly, and then help you with dozens of ideas to get started quickly in Social Media.
We will give you suggestions and help you GET STARTED WITH FACEBOOK MARKETING. Specifically, we will help with:
How to Formulate a Good Facebook Marketing Strategy?
How to Generate ideas to post on Social Media Platforms like Facebook?
How to Schedule the posts in Facebook?
How to be Notified when people interact with your posts?
How to Find out your target audience?
How to Measure the response to your Facebook & Email marketing?
How to Improve Your Facebook Marketing?
On top of this, you will Learn Email Marketing, Search Engine Marketing, Web Design & SEO Concepts and so much more.
Our past participants from HDB, Orange Tee, Huttons, ERA, Lazada, Shoppe, SRQ, LTA, Advantech, Bass, Security companies, Product Companies and Spa Companies, and other Products & Services companies have been extremely positive and most have embarked on their online journey successfully with our training.
Attend Facebook Marketing Training in Singapore With 90% WSQ Grants*
Click to Register Digital Marketing certification Course in Singapore
Call me at 6252-5033 to reserve a seat, or if you have any questions about the available grants.
Contact us for further Enquiries.
Hope to see you Increase your Brand Awareness, Generate More Leads & Improve your profitability.
*  Grants are provided by SSG, subject to their prevailing rules and regulations.