Learn Data Presentation with Excel
Are You Wondering How to Present Excel Data to Clients? 
Probably it makes you anxious when you see a big file or already calculating the time you will spend in working in it. You might find it challenging to do Data Presentation in Excel. Let me help you!
Microsoft Office Excel has several features that makes it easy to manage and analyze data! Maximize over 500+ amazing Microsoft Excel Functions that works better in organized, polished and maintained worksheets.
Interested? Well, it's time for you to Learn Data Presentation with Excel!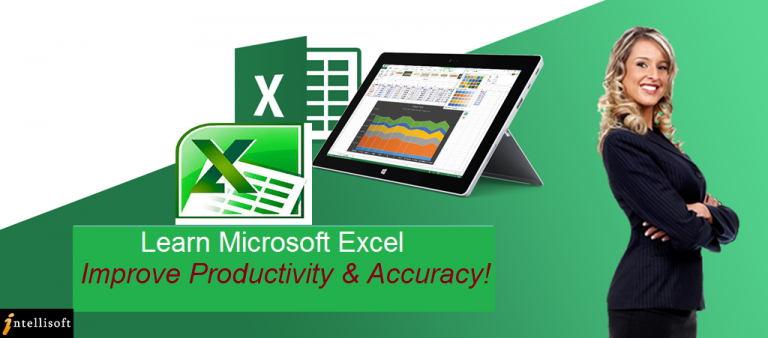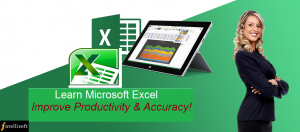 A well-organized worksheet affects one's efficiency in working with the range, tables, charts and more as it is important to have uniformity all through out the data. In other words, a Data Well-Presented with Excel generate a good impression on the clients who will be using the data for insights.
5 Tips You Can Apply to Create Professional Data Presentation
Put similar items in the same column to have  a uniform

design throughout your rows & columns.

Keep a range of data separate from others. Leave at least one blank column and one blank row between a related data range so Microsoft Excel can detect the range when you sort, filter, or insert automatic subtotals easily.
Avoid positioning critical data above or below the range. This can result to losing the critical data when you select the range.
Avoid blank rows and columns in a range.

Prioritize that all data are group accordingly

and to avoid missing data when range is selected.
Display all rows and columns in a range before making changes to make sure that changes made to one part of the data is reflection all through out.
Additional tips on Excel Formatting:
Always Sort the data on the most relevant field, before presenting it. It makes sense to see data sorted rather than in any order.
Use Flash Fill on Formulas to generate uniform numbers for Sequence Numbers, Dates, Months etc. You will not miss anything.
Format the Data as a Table: By allowing this simple formatting tip, you can get instant Totals, Filters, Headings, Ranges and all the benefits of tables that make for a neat presentation.
In addition, having an Organized Data is one of the key skills in working with Microsoft Excel. Gain confidence in working your Data Presentation with Excel systematically & efficiently. Moreover, be productive and spend less time & energy in working on your reports, and create workbooks pleasing to the eyes.
Intellisoft offers WSQ Funded Courses with up to 80%-90% Funding. On top of that, Singaporeans can use their SkillsFuture to offset the balance amount. Companies can claim for Absentee Payroll & SFEC Claim subjected to SSG Terms and Conditions*.
Do check out the thorough topics covered in this training and the upcoming intakes so you won't miss this training.
Intellisoft Training
Call us: 6392-4590
Email us: info@trainingint.com