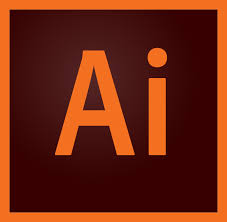 As Adobe Creative Suite provides us with a lot of programs in our choice of use, one of the most used is the Adobe Illustrator. Oftentimes, it is being compared to Adobe Photoshop, but Illustrator is an extraordinary powerful tool. 
Today, I'll be giving you 3 reasons why you should get Adobe Illustrator.
REASON 1. Unlimited Image Resizing
Since Illustrator is vector based, you can resize and scale your images without
compromising your image quality. It doesn't change its edge fidelity even when
zoom in. This makes it suitable for creating logos, and images that are meant
for printing in different sizes.
REASON 2. Information Graphics Made Easy
With Adobe Illustrator, you can draw graphics from objects that can show statistics
and figures, charts that could be posted fuss free on different platforms.
Texts are vectors also, so you can add it on to your work in paragraphs hassle
free.
REASON 3. Create 3D Graphics
Illustrator are based on vector object that could be put layers upon layers. When creating
3D images, Illustrator's 3D functions gives you an infinite number of elements
and shapes added with shading for depth.
There are also a lot of benefits
when you learn Adobe Illustrator.. that's for another day. If you want to learn
more, Intellisoft Training offers Adobe Illustrator Training in just 2 days!
And if you don't have the Adobe CC software, it is easy to purchase it online. There's a trial waiting for you.
The full course fees for this training is S$695, before any Government funding.
For Singaporean/PR above 21 years, Training Grants are available.
For Foreigners, no government grants are available.
WSQ funding from SkillsFuture Singapore (SSG) is available to Singaporeans/PRs above 21.
(Both Individuals & Company Sponsored ).

Individual Singaporeans, 25 years & above can also use their SkillsFuture Credits for this training at Intellisoft.

NTUC Members can utilize UTAP Funds to offset 50% of the remaining fees*.
Contact us for more information on How to apply for this SkillsFuture Grant.
Call +65-6252-5033 for Details or WhatsApp Now at +65-9066-9991

up to 70% Grant
$486.50 Funding by SSG
Singaporeans Above 40 Years

Individuals Can Use SkillsFuture
up to 50% Grant
$347.50 Funding by SSG
SkillsFuture (Singaporeans only)
Do You Have Any Questions
On Course Fee, WSQ Grant or Funding?



Ask Us. We'll be happy to assist you.